50% OFF Essential Oils Beyond the Basics Course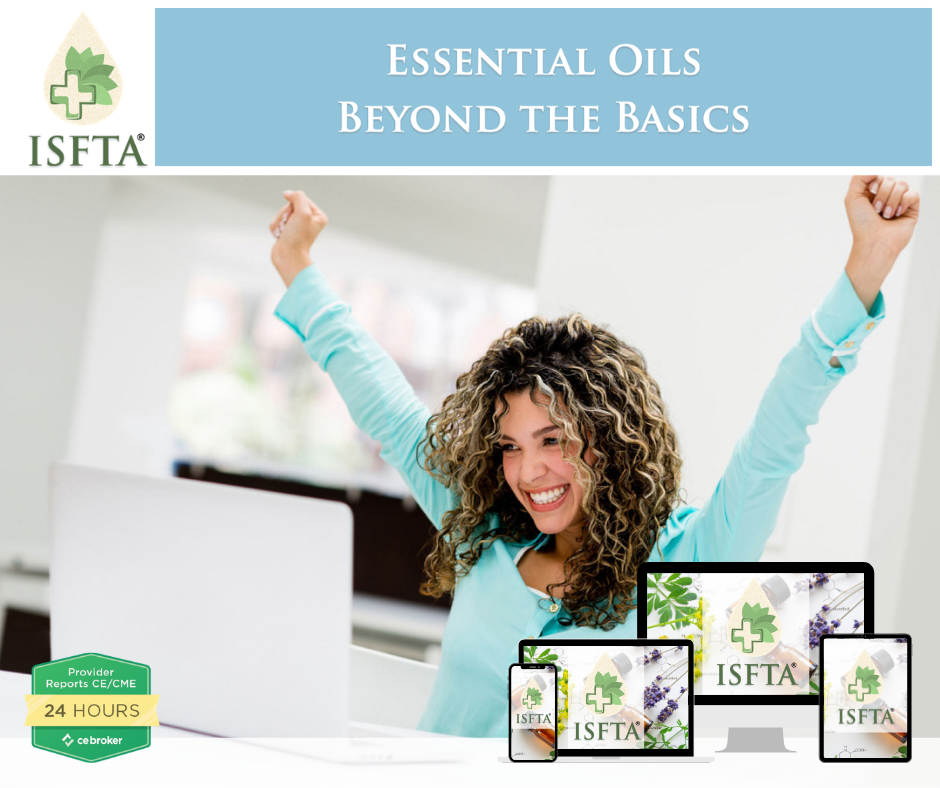 Registration Options
Course Only $99 ($199)
*Course with Exam $149 ($298)
50% OFF Essential Oils Beyond the Basics Course
Includes:
Essential Oils Beyond the Basics
Official Certificate of Completion
*Optional Access to the Advanced Essential Oil Specialist Certification Exam
Electronic Reporting to CE Broker (if applicable) of Continuing Education Credits
*Professions listed below will receive continuing education credits upon completion.

Approved for 8 CE Credits for the following professions:


RN, ARNP, LPN, CNS, RT, CNA, NH/AIT, DN/DH, LMT, OT/COTA, RD/ND/NC

,

LCSW, LMFT, LMHC, AP
We are excited to offer this incredible special! Starting TODAY, you can purchase the course for just $99 or $149 for the course and the *Advanced Essential Oil Specialist Certification Exam!
*You do NOT need to take the certification exam to earn continuing education credits.

If you are ready to take your essential oil knowledge to the next level, this class is a MUST! There are ten modules, each filled with content that you will absolutely love and appreciate. The time spent on details is unparalleled and each module includes evidence based research to support the data.